New hidden slave trade sites in Wales revealed
Two sites linked to Wales' hidden slave trade have been revealed by a high-tech history project.
A former mansion in Swansea and the remains of a vicar's home in a Denbighshire seaside resort now boast plaques with QR codes that can be scanned by smart phones.
It is part of the HistoryPoints venture to help the public learn more about places of importance around them.
The latest additions have been unveiled as past of Black History Monthevents.
The first is the former home of copper baron Pascoe St Leger Grenfell at Kilvey Hill in Swansea.
A well-respected member of the community, he was regarded as one of the architects of the city.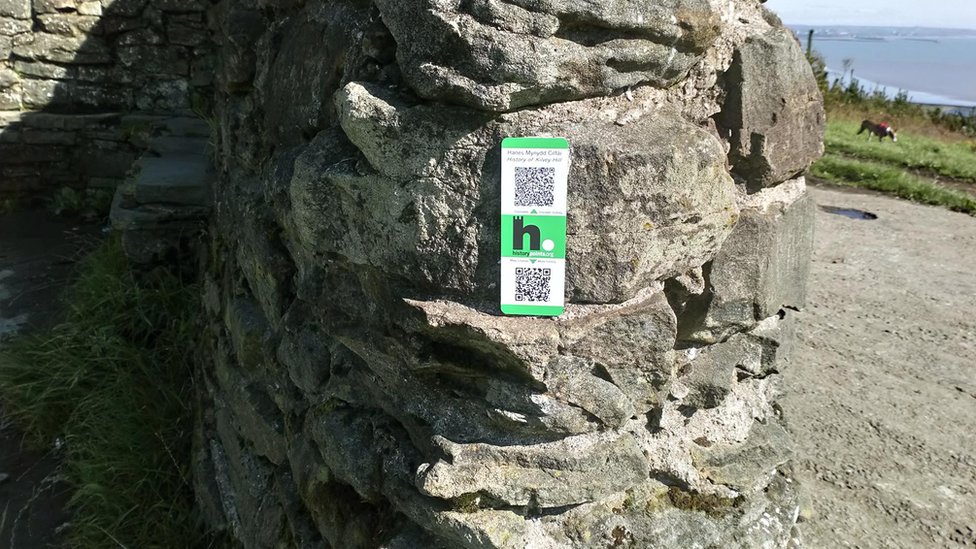 But his Maesteg House home was built with the proceeds of slave exploitation in Jamaica.
He received the equivalent of £500,000 in compensation when slavery was abolished by Britain in 1833 when he was forced to free his captive workers.
"Pascoe St Leger Grenfell had a major influence on Swansea's development and was praised for his model housing for local workers," said Rhodri Clark, the editor of the HistoryPoints.org project.
"However, his hundreds of workers in distant Jamaica were paid nothing and received no compensation when they were eventually released from slavery."
The spot where ruins of the former mansion stand now have a plaque with a QR code, which when scanned by a phone reveals details of the hidden history of the house and Grenfell's role in slavery.
While Grenfell's slave trade credentials were public knowledge, in north Wales a vicar and his family kept their past secret.
The Reverend Benjamin Winston was a parish priest in Kent when he changed his name to inherit his grandfather's estate and slaves in Dominica.
Later he made Rhyl in Denbighshire his home, at a house called Bodannerch, today an unremarkable looking property that blends in to the seaside resort.
His son Thomas became something of a local celebrity when he became the town's first railway stationmaster.
But the truth about the plantations and 179 slaves were kept in the family.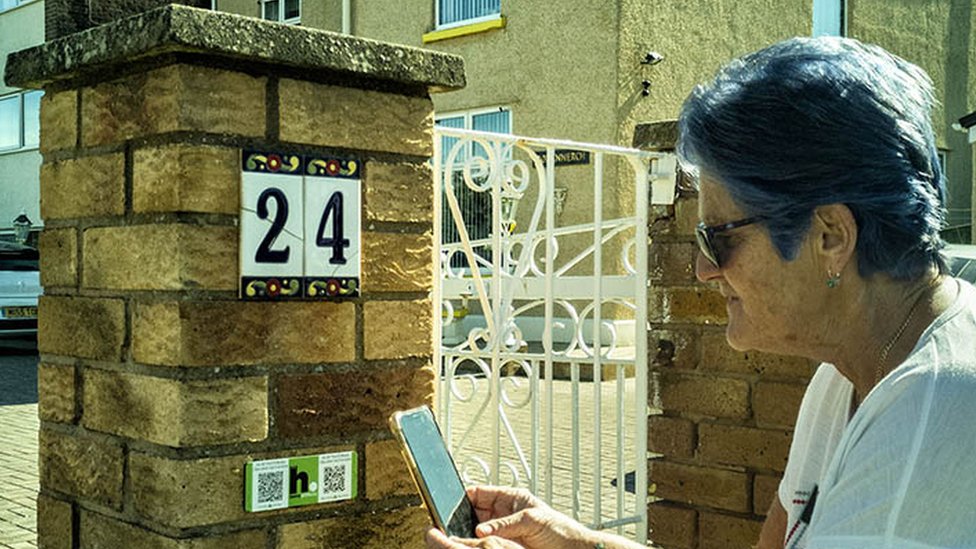 The history may have remained hidden, as large parts of the Winston home was demolished to build flats.
But Rhyl couple Christine and Michael Johnson saved about a third of the property and restored it.
Working with HistoryPoints and the Centre for the Study of Legacies of British Slave-ownership, it too now has a QR-code plaque.
"We're proud to have saved this piece of Rhyl's heritage for future generations. It's wonderful that people can now read the fascinating story of our house as they walk past," said Christine Johnson.
Rachel Lang, from the study centre added: "The legacies of colonial slavery are all around us, from the houses built using the proceeds of slave-ownership to the challenges we face today in overcoming the deep-rooted racist policies we upheld for so long. 
"This is a history we have all been shaped by, albeit unequally."
Source: BBC NEWS, Sunday 25 October 2020
Recent posts
Papal Bull of 1455, Romanus Pontifex
This Bull authorised Portugal to raid African Kingdoms, territories and land, capture and enslave the inhabitants and seize their natural and mineral resources, under the authority of the Pope and the Catholic Church.