The Eritrean national anthem was written by Solomon Tsehaye Beraki, and composed by Isaac Abraham Meharezghi and Aron Tekle Tesfatsion.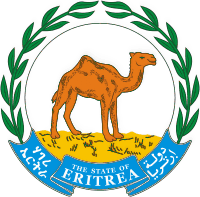 Ertra, Ertra, Ertra,
The barbarian enemy humiliatingly defeated
And martyrdom has paid for freedom
Decades of devotion for purpose
Your name became challenger, miraculous
Ertra, comfort for the oppressed
Proved that truth can win after all
Ertra, Ertra
A sovereign state on earth after all
Dedication that led to liberation
Will buildup and make her green
We shall honor her with progress
We have a word to her to embellish
Ertra, Ertra
A sovereign state on earth after all
Recent posts
CHERRY NATURAL (JAMAICA) SPOKEN WORD
Cherry Natural considers herself as a feminist dub poet or activist, and her sources of inspiration include the late Jamaican poet Louise Bennett. Louise Bennett is well-known as the first Caribbean poet who used Creole or patois consistently and to great effect in her ballads, and who relentlessly stood up for the people's language as opposed to standard English which was then considered as the only passport to social elevation.